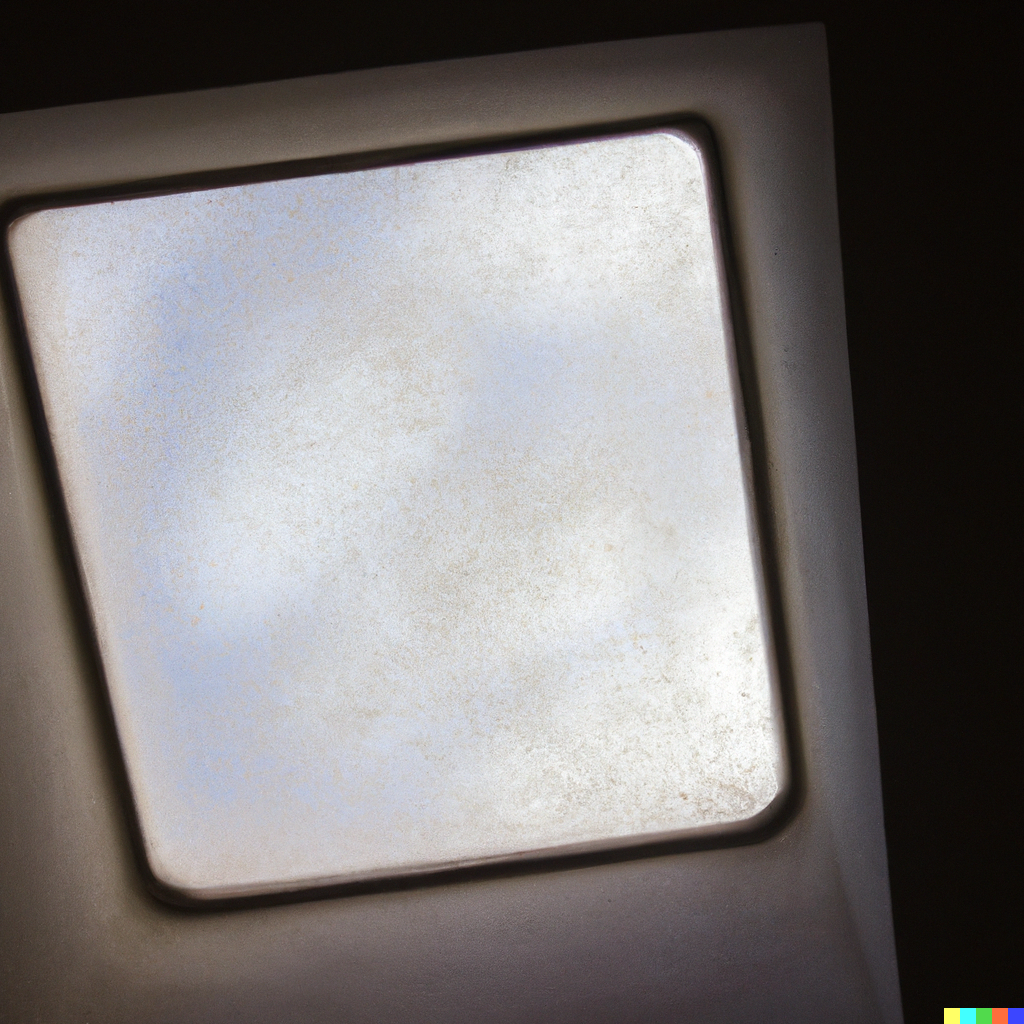 Roof lanterns are a fantastic way to add light to a room, but when it comes to cleaning them, things can seem trickier. After all, they extend further than the ceiling, already a tricky place to keep spotless. So, what can you do?
While figuring out how to clean the inside of a roof lantern can seem daunting, in this guide, we're going to walk you through the process of cleaning the inside of a roof lantern, as well as offer you helpful tips on keeping the outside clean. Are you ready to find out more? Then let's get started.
How to Clean the Inside of a Roof Lantern: Step by Step
Clearing a Space
Before you start cleaning, you should move any furniture under the lantern out of the way, as well as any rugs or other items. Now that you've got a clear space, you can prepare the area under the lantern for cleaning by laying down a sheet. This will catch any droplets of water that might otherwise drip down from the lantern onto your floor.
Safety First
Now that you've cleared a space, you'll need to use a ladder to climb high enough to reach the lantern. Make sure that the ladder you have is secure and does not wobble excessively. If the ladder has a locking mechanism, make sure it's engaged before you start climbing.
You should also enlist the help of another person to hold the ladder while you're cleaning.
Dustbusting
Now that you're up the ladder, take a duster and use it to clean away any dust that's accumulated in the corners and niches of your roof lantern, as well as any spiderwebs.
The First Pass
Take a sponge, without a scouring pad or any other abrasive elements, and dip it into a mixture of glass cleaning liquid and water, if using concentrate. If you are using a spray, you can instead spray the liquid onto the glass and then wipe it with a damp sponge.
Dry the Glass
Once you've wiped it clean and are satisfied with the level of cleanliness, use a microfibre cloth to dry the panes. Leaving the panes to air dry can cause unsightly streaks.
Cleaning the Outside of Your Roof Lantern
Now that you know how to clean the inside of a roof lantern, it's time to look at how you can clean the outside of a roof lantern, to keep the whole lantern looking spotless.
Accessing Your Roof Lantern
It's likely not a consideration that you'll need to be wary of, but you should still make sure that the roof where your lantern is mounted can take your weight.
Use a sturdy ladder to access the roof, and make sure that, as when cleaning the inside of your roof lantern, someone is holding the ladder at the base.
Removing Moss and Other Growth
Over time, your roof lantern may end up developing moss, lichen or mould. If you spot any of this on your lantern, remove it before continuing with the rest of the cleaning process.
For moss, this is a simple matter of picking it off, but for lichen or mould, you may need to use specialised products. Always make sure that the products don't contain any harsh chemicals that could damage your roof lantern.
Cleaning and Drying the Frame and Glass
Just like when you cleaned the inside of your roof lantern, you'll need a good glass cleaner and a non-abrasive sponge.
Once you've cleaned the class, it's time to take a microfibre cloth and dry the glass and frame down. As sunlight tends to make the panes dry faster, you should consider cleaning your lantern on an overcast day.
A Clean Roof Lantern Is Worth the Effort
We hope that you've found this article helpful. We understand that cleaning a roof lantern may feel like a big effort – you need to get a ladder, clean the windows and then dry them with a microfibre cloth. It's easy to wonder whether it's all worth the effort. We're happy to say that it really is.
Keeping your roof lantern free from dirt and condensation allows for the maximum flow of light and allows you to enjoy your roof lantern to the fullest!
What Roof Lanterns Do We Sell?
We sell a range of roof lanterns, including:
We also stock an impressive range of rooflights and skylights, including:
More helpful blogs
Cleaning Roof Lanterns: FAQs
Now that you know how to clean a roof lantern, we want to answer some of the most common questions that people have about keeping their lanterns in top shape.
Do Roof Lanterns Get Dirty?
Roof lanterns don't tend to get especially dirty but it's worth considering that they are very exposed to the elements. It's easy for debris to end up resting on a lantern due to driving wind and rain.
How Do You Keep Algae Off Glass?
The only sure-fire way to prevent algae from growing on your roof lantern is to clean it regularly.
How Often Should I Clean My Roof Lantern?
You should clean the inside of your roof lantern once every two to three months. If you notice it has got particularly dirty, don't be afraid to clean it more often.
If you're a customer or are interested in buying a lantern, and still have questions that we've not answered, please contact us.