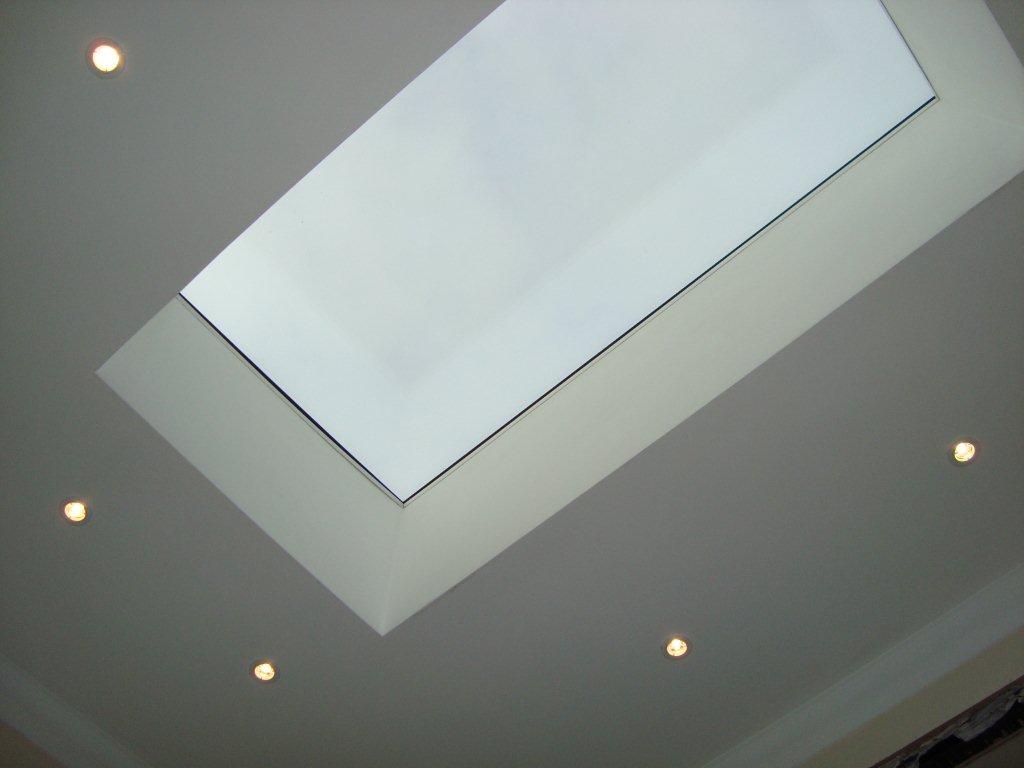 Ceiling windows can be an elegant addition to any home or office, offering a huge variety of lighting solutions that are cost-effective, reliable, and can improve the overall safety of your building. But what is the window on a roof called?
Typically, windows on roofs fall under the categories of rooflights and skylights or roof windows, as the main purpose of these windows is to provide natural lighting for your room throughout the day. 
Windows that are situated on the side of a building will only benefit from directional sunlight, meaning you will still require additional lighting options, such as lamps or strip lights, to maintain optimal light levels within your room.
This is particularly important to bear in mind when assessing your lighting needs, not just as a cost-effective solution, but also as an issue of health & safety that can affect the physical and mental well-being of yourself or your staff. 
Recent studies have focused on the negative effects of unnatural lighting from screens and lightbulbs. According to research by Dr. Pragya Agarwal, over 80% of participating office workers stated that poor lighting can negatively affect both their mental state and productivity levels. 
Fixed flat rooflights, skylights and roof windows – are they all different?
Fixed flat rooflights, skylights and roof windows share a similar purpose. They allow sunlight to enter from above, meaning your room will stay naturally lit for longer periods of the day, rather than relying on a vertically placed window facing the sun.
You will find all three terms used interchangeably on the internet. But is there any difference? 
Rooflights and skylights
Technically, flat roof skylight and fixed roof lights are very similar in design. They tend to be individual, fixed units that cannot be opened or closed, and usually incorporate a kerb system or upstand to support the glass and ensure the unit is weatherproof. They are also set at a slight angle to ensure that rainwater drains off the window, rather than pooling and evaporating to leave unsightly marks. 
Roof windows
The term 'roof window' typically refers to glazed units that are installed to the pitch of the roof, and can feature either manual or electric opening. Roof windows, unlike fixed flat roof lights, must be CE marked and adhere to particular standards for withstanding the weather and natural wear.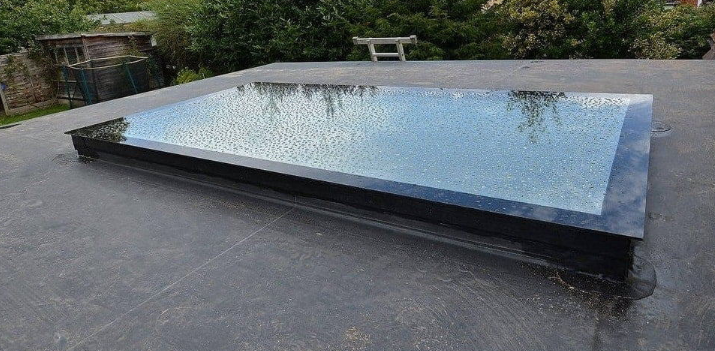 Rooflights for health & safety
Let's look at how rooflights can be beneficial for health and safety.
Smoke vent rooflights
Rooflights can also be installed to improve the overall health and safety of your building. With Smoke Vent Rooflights, you can enjoy bespoke lighting options with fast and reliable safety measures in one installation. Smoke Vent Rooflights are capable of responding to excess smoke and fire by automatically opening, creating emergency ventilation safely.
Access hatch rooflights
Access hatch rooflights provide safe and easy access to roof spaces for purposes such as maintenance, storage, or as an alternative to a ground based emergency exit, whilst maintaining the traditional look and feel of an open skylight.
Are rooflights cost-effective?
Rooflights are cost-effective and reliable for a number of reasons. Firstly, as an alternative to artificial lighting solutions, a rooflight will allow natural light to enter the room for longer periods of time, meaning there is less need for artificial lighting to increase your energy bill. A professional rooflight installation team will take into account your rooflight's position relative to the sun in order to maximise its lighting efficiency.
This result is easier to achieve with a flat roof house, as the sun should hit the flat surface directly throughout the day. However, if you have an angled roof, then you will need to consider installing windows that face either north or south, to maximise the amount of natural light received as the sun moves from morning to evening.
Rooflights can also be thermally efficient, keeping your room cool in the summer, and warm in the winter. Modern rooflights, such as the stylish, triple glazed flat rooflight, are an elegant way of controlling temperature and energy costs in your home, and are professionally installed to meet your requirements.
Choose Toughened Glass Systems for your rooflights
As a rooflight specialist with years of experience, we're perfectly positioned to help you choose and install your dream rooflight. Don't just take our word for it – view our reviews and testimonials to see what clients had to say about us. If you have any questions, don't hesitate to contact our helpful team.
Buy rooflights, skylights and roof windows
At Toughened Glass Systems, we stock a wide range of roolfight, skylight and roof window products. View our impressive collection below:
More blogs from industry experts: