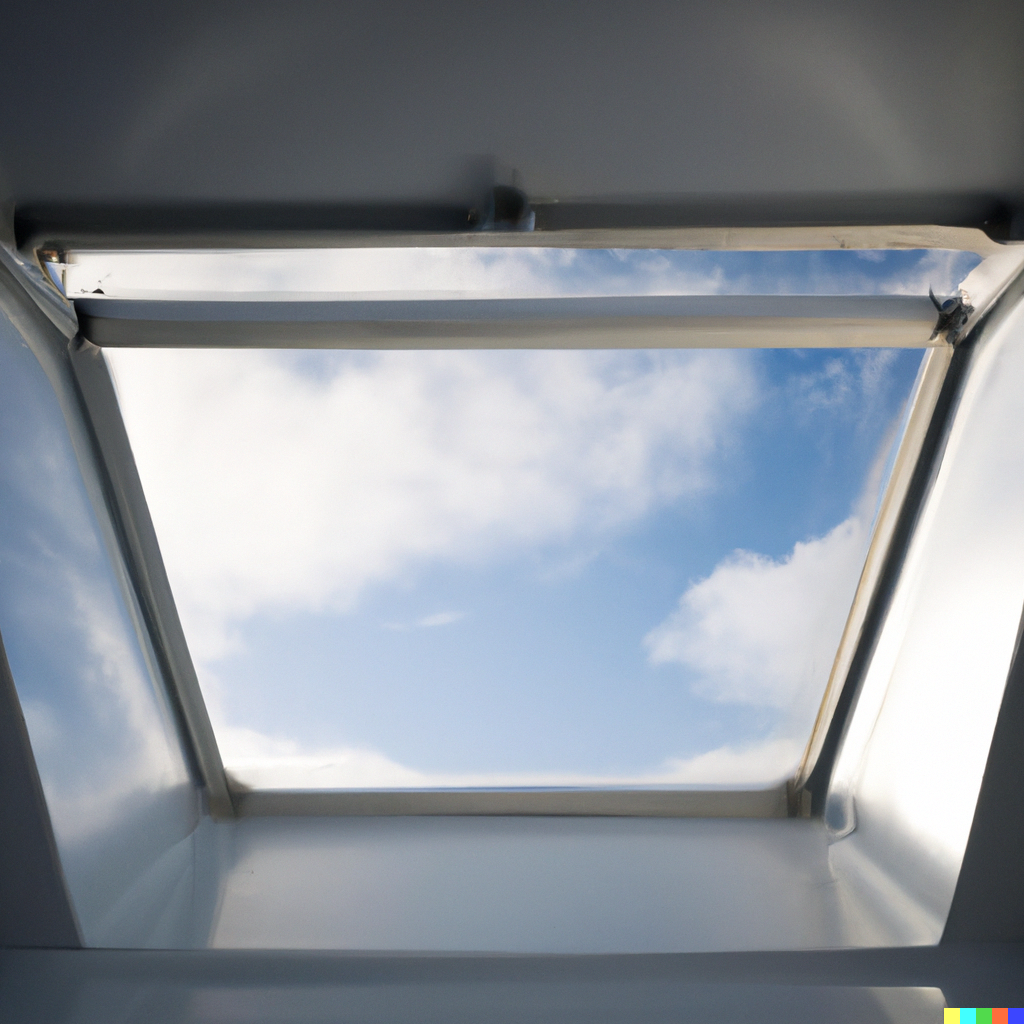 Skylights are a fantastic way to add light to a room. However, during a summer heatwave, this can have the unfortunate side effect of adding heat to an already warm room. For this reason, knowing how to cover a skylight in summer is a vital part of owning a skylight.
In this guide, we're going to take a look at some different solutions available to you when it comes to covering skylights in summer so that you can stay cool. If you're ready to learn this valuable skill of skylight ownership, then let's get started.
Skylight Blinds
The first option that you'll probably think of when thinking of how to cover a skylight is blinds. After all, you may well have blinds on your other windows and they can do a fantastic job of keeping light out of your home's rooms. Blinds are available in a variety of materials and many also come with excellent features.
For instance, there are motorised blinds that mean you can lower the blinds without having to use a control rod. These are also very easy to adjust over the course of the day, allowing you to tweak the exact amount of light allowed in over the course of the day, helping you control your room's temperature.
Thermal blinds are the gold standard – these are specifically designed to keep heat in when it's cold outside and keep it out during the warmer months. While electric blinds are the optimal solution, manual blinds are a very cost-effective option for regulating your room's temperature. The versatility of thermal blinds, ideal for use in both summer and winter, make them an excellent choice.
Even non-thermal blinds are a strong option: they still physically block out sunlight, reducing heat and glare.
Skylight Shutters
For those who want to cover a skylight from the outside, rather than the inside, you should consider skylight shutters. These fit on the outside of the skylight and roll down over the skylight, completely covering it, leaving no (or very little) room for light to enter your home, keeping it cooler.
As with blinds, shutters are adjustable which means that you can choose to allow some light into your home if you prefer or even have them wide open. These can be controlled remotely from inside your home, which means you don't need to access the roof after fitting them apart from to conduct maintenance.
Skylight Covers
Of all the ways to cover a skylight, covers are a strong, semi-permanent solution. They're not adjustable like blinds or shutters, but they will completely block out light for as long as they're installed.
Covers fit over your skylight to completely cover them. They're available in a range of different materials, which allows for more control over the level of light that's allowed into your home. The variety of designs and materials available makes them a very cost-effective option, and no matter your budget, there will be a skylight cover in your price range.
The only issue with skylight covers is that you'll need to access the roof whenever you want to remove them and allow light into your house again. In the changeable British weather, this can be a particular nuisance – it could be bright and sunny in the morning and cool in the evening, but removing them at the drop of a hat is a difficult job. It's also possible that removing them again will become one of those jobs that gets put on the back burner.
UV Film Coatings
For those who prefer a high-tech solution, you may decide to opt for a UV film coating. This coating reflects ultraviolet light, keeping a good deal of heat out of your room while still allowing light's other wavelengths in. The films often contain a dye, which means that it will affect your view of the sky from your rooflight, but this is the only real issue. For those who want to get a crystal clear view of the sky from their skylight, you'll need to opt for another solution that we've presented in this guide.
However, if the dye won't bother you, this represents a strong and permanent solution for keeping your room cool. UV films also reduce the amount of glare in a room, which means that they can reduce any issues associated with direct sunlight on screens, etc. Once you have had the film fitted, it is extremely difficult to remove, and you will need to purchase new film and install it again should you change your mind.
To avoid air pockets and other possible issues, it's best to have a professional install the film, rather than doing it yourself.
Covering Skylights in Summer Is Easier Than You Think
Knowing how to cover a skylight in summer might seem like a difficult task, but it doesn't need to be. There are a lot of different solutions available to you, which let you balance the benefits of skylights without heating up your home too much.
Blinds and shutters are particularly effective: they can be adjusted at will, which is fantastic in the UK's changeable weather. If you would like a permanent or semi-permanent solution, a cover or a film coating is a better option.
More rooflights
In addition to our impressive collection of rooflights and skylights, we also sell:
More helpful blogs:
How to Cover a Skylight: FAQs
What If I Only Want to Prevent Glare?
If you only want to prevent glare while allowing light and heat into the room, you may wish to opt for a diffuser. These disperse light and prevent glare.
Should You Cover Opening Skylights?
If you have a skylight that opens, you will have to decide whether to cover the skylight or open it, instead. Opening the skylight can allow for solid airflow throughout the room. In some instances, you could open the skylights and cover half of it for the best of both worlds.