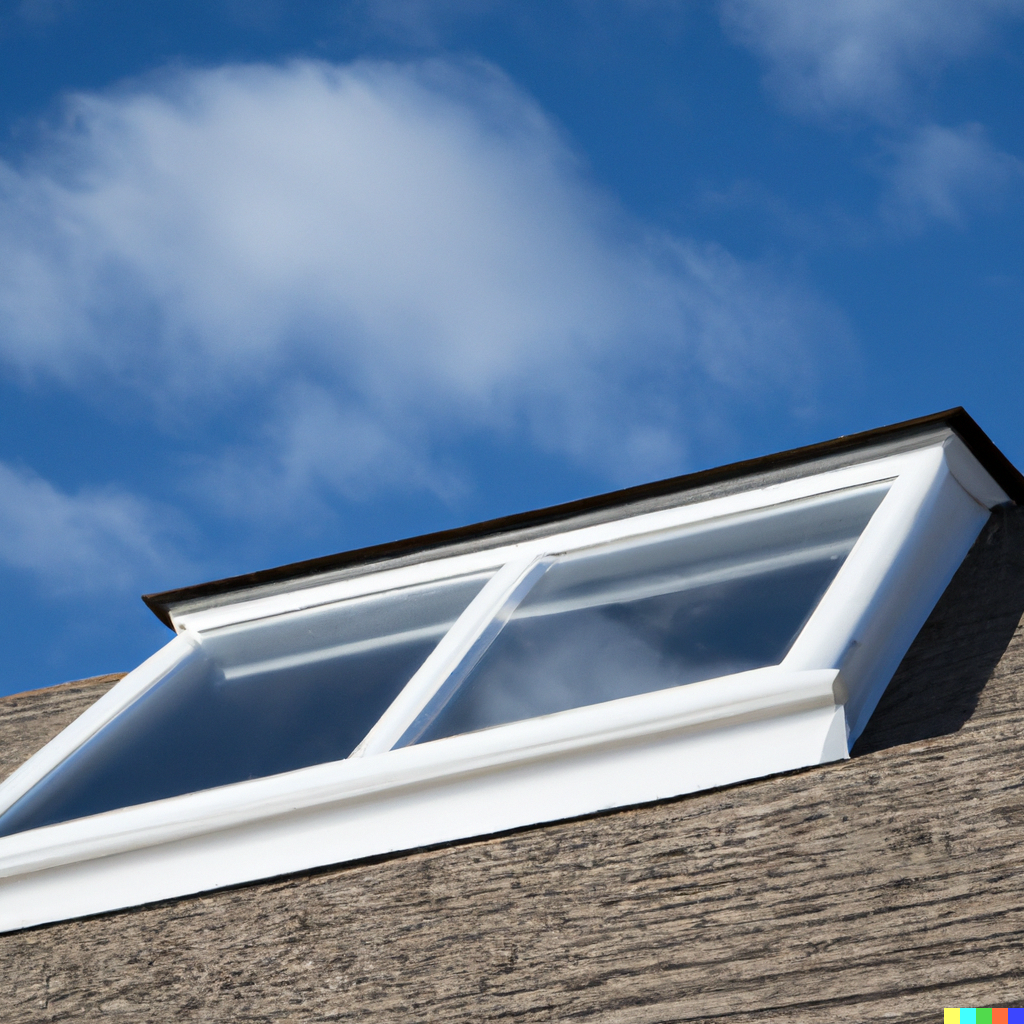 Rooflights and skylights are a great way to increase natural light, open up a room, and even add value to your home. But before you invest in one, there are a few factors you should consider to make sure you make the right choice. Naturally, installing any form of rooflight costs money – in some cases, more than traditional glazing solutions. But most customers agree that the benefits outweigh the expense, and with features such as energy saving performance and adding value to your home, they may even save you money longer term. Whether you're looking at kitchen skylights or a rooflight for a loft space, be sure to do your research beforehand.
In this blog, we'll cover important factors like size, location, cost, maintenance requirements, and energy efficiency. With this information, you can buy a skylight that'll be right for your home for years to come. Contact us today and we'll help answer any questions you have.
Size
It's essential you understand what size skylight you can get for your roof. There are a few things to consider:
Roof pitch: The size of your rooflight will depend on the pitch of your roof, so be sure to seek advice from an expert. View our pitched roof windows.
Roof size: The size of your roof will determine how big your rooflight can be, so accurate measurements are essential.
Light: The size of a rooflight determines how much natural light it will allow into a room.
Aesthetics: The size of a rooflight will impact the overall aesthetic of a room.
Be sure to consult with a professional company to ensure you get the right size rooflight. At Toughened Glass Systems we offer rooflights in bespoke sizes to meet your unique needs.
Location
Choosing the right location for a rooflight is vital, as it'll impact natural light, aesthetics, and even energy efficiency. Be sure to consider the following:
Orientation: To maximise natural light, you'll want your rooflight to be south-facing.
Building structures: You'll need to consider existing structures, like chimneys and vents, and ensure your rooflight doesn't interfere with them.
View: The location of your skylight will determine your view from indoors – for example, one placed over your bed will be great for stargazing.
Building regulations: You'll want to make sure local regulations mean rooflights need to be a minimum height above floor level.
Energy efficiency: Positioning your skylight so it maximises sunlight will increase natural light and warmth, making your building more energy efficient.
Energy efficiency
The initial cost of a skylight can be offset over time if the feature is energy efficient, as it can help save money on light and heating bills. With that in mind, you want to make sure that any rooflight you buy is made with quality materials, thermally efficient and expertly fitted. Proper insulation is essential to prevent heat loss, while ventilation can prevent condensation.
At Toughened Glass Systems, all of our rooflight products are expertly made with reliable materials, guaranteeing high performance. Our flat rooflight comes with a triple glazing option, making it our most thermally-efficient product.
For more information, view our informative blog: Are Rooflights Energy Efficient?
Cost
If you're looking to buy a skylight, the most obvious factor of consideration is the price. The initial cost can seem expensive, and prospective buyers may be tempted to seek out cheaper options and less qualified companies. This is a big mistake.
While the initial outlay may seem a lot, good rooflights are long-lasting and reliable, not to mention their stunning aesthetic qualities and the value they can add to your home. Plus, over time, quality rooflights can save you money on lighting and heating bills, making the initial cost seem a lot less intimidating. At Toughened Glass Systems, quality rooflights are available for little over £200, debunking the myth that you'll have to break the bank if you want one.
The prices of our rooflights and skylights are clearly displayed on each product page, and will change in accordance with the options you select. You can learn more about what determines the price of skylights in our blog: How Much do Rooflights Cost?
Maintenance Requirements
Be sure to check the maintenance requirements of a rooflight before purchase. These include:
Cleaning: If the rooflight requires regular cleaning, consider how easy this will be.
Materials: Durable materials will require less maintenance.
Accessibility: Think about how accessible your feature is, as this will be an important factor when it comes to maintenance.
Weather resistant: You'll want to ensure your rooflight can withstand harsh weather – a must in the UK!
Get your rooflights from an industry expert
We are rooflight experts with years of experience in the industry. Our customer testimonials attest to our quality products and service, and our reputation for providing reliable rooflights at great prices has made up popular with individuals and businesses throughout the UK. Contact us today to see how we can help you, or browse some of our rooflights and skylights below:
Frequently asked questions
Where should I locate my skylight?
In some circumstances, you won't have much choice about where to site new roof lights. That is dictated by the location of the room in relation to the rest of your house, the size of the roof and so on. But if you do have any flexibility at all, it's worth bearing in mind the different criteria that might affect its positioning and the results that will ensue.
The prime factor to consider is where the sun is at any given point during the day in relation to your roof. A flat roof skylight that faces towards the north will never receive direct sunlight, for example, so avoid this aspect if you have any discretion. South-facing windows, on the other hand, will benefit from a steady flow of daylight right throughout the day, so are great in a room you use often. East-facing roof lights will capture the morning sunlight – which may be a benefit or a curse in a bedroom depending on whether you're a morning person or not!West-facing flat roof lights, of course, get the best of the late afternoon and evening sunshine, so many people opt for these in living room spaces. If you have no choice on the actual position of the skylight, then don't despair. You can still achieve the results you want by selecting the right type and style of window to maximise the effect of the light you have access to. For a north-facing roof, for instance, opt for the largest sized window you can accommodate – this helps capture as much natural daylight as possible.