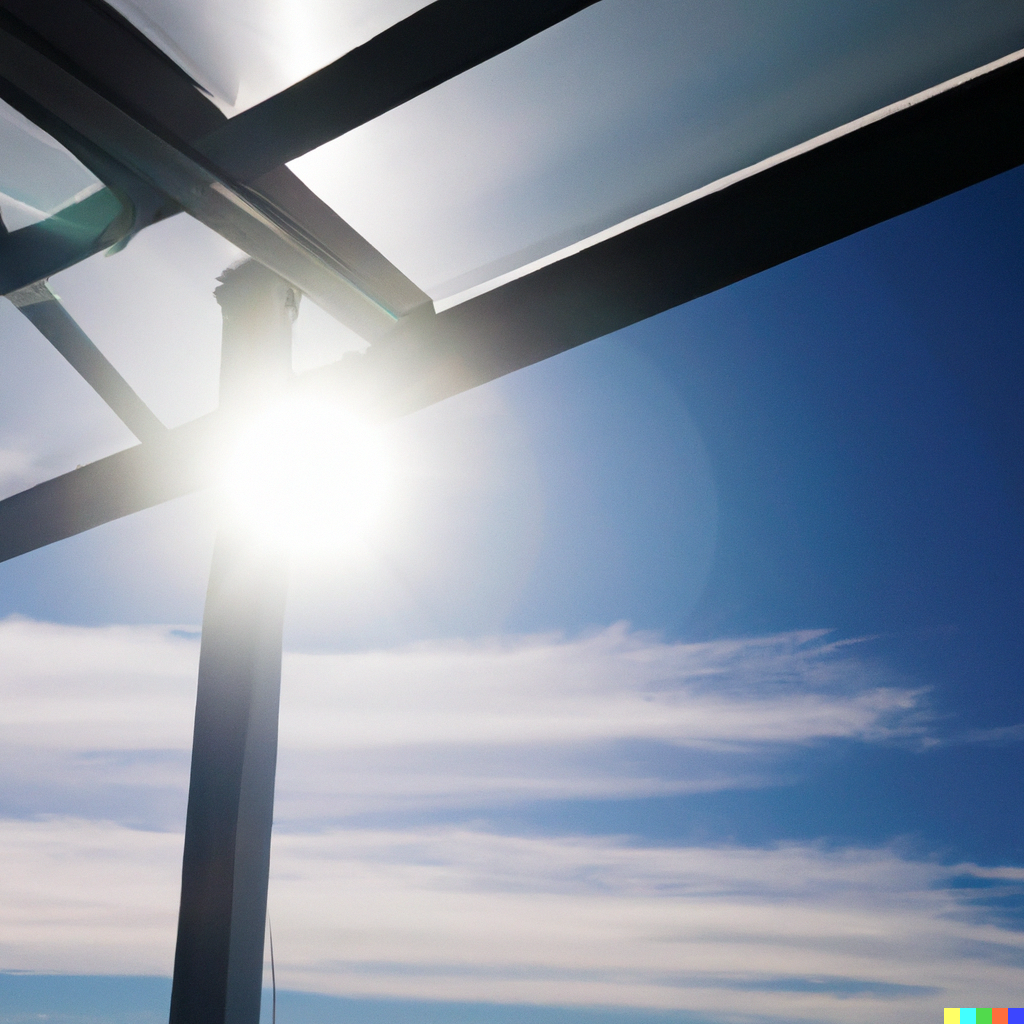 If you're in the market for home improvements, you may be considering adding a roof window to your home. These windows come with a host of great benefits including better airflow, increasing energy efficiency and much more. Yet before you buy one, you're probably wondering how much they cost, and, crucially, how much they cost to install.
In the past, we've looked at how much a roof lantern costs to purchase, and this article is going to focus more on the other costs associated with buying a roof window, lantern or skylight. When you're ready to learn more, read on and let's get started.
Your Options for Installing a Roof Window
You have two main options available to you when it comes to installing your roof window. You could opt to install it yourself, if you have roofing and glazing skills, but this is a job for a seasoned professional only – anything less and you risk damaging your roof or the window.
Instead, you should hire a professional to install your roof window for you – choose a reputable firm with a strong reputation, insurance and a guarantee on their work.
Breaking Down the Costs of Installing a Roof Window
In this section, we'll have a closer look at the costs that make up the overall price of installing a roof window.
The Cost of the Roof Window
The very first cost, and the one that will represent the bulk of the installation cost is buying the roof window itself. The cost of the roof window will depend on its design, its size and the type of glazing that you've chosen for the pane. For example, TGS' electric and manual opening rooflights have a price range of £579.74-2346.30.
Generally, the more complex the window, the more expensive it will be to buy, with balcony windows typically being the most expensive.
Labour Costs
The next consideration is the cost of the labour to install the roof window. Installing a roof window will usually take around a day of work, or around 6-8 hours of billable time. You will also need to pay for any supplies, and it's typically not a one-person job, so you will likely need to pay for two roofers' time.
All in all, this will likely cost around £325, but it will vary depending on where you live, costing more in London, for instance.
Possible Other Factors
These estimates are not exhaustive, and there are other factors that could increase the cost. For example, if a roofer does not think that your roof can take the weight of the roof window, they may want to add extra support.
If the roof light or roof window is larger or more complex, the installation will take longer, which will increase the labour costs.
How Much Does It Cost to Install a Roof Window – Answered
There is no one answer to this question, but it will, in essence, be the cost of the roof window plus around £325 for installation. So, for the sake of simplicity, let's look at that TGS electric and manual roof window from earlier, which has a base price of £579.74. If we take that and add £325 for installation, giving us a rough estimate of £904.74.
The Cost of Installing Roof Windows
We hope that this guide on the cost of installing roof windows has helped you. While the costs will vary depending on the window, where you live and various other needs, our estimate should give you an idea of how much you'll need to pay to install your new roof window and start enjoying its many benefits, including potentially adding to the value of your home.
If you have any questions about our roof windows, please don't hesitate to get in touch with us, our expert team will be happy to help.
Roof Window Installation FAQs
Will I Need to Get Planning Permission for My Roof Window?
In most instances, you will not need to get planning permission for a roof window, but this varies from area to area. For more information, read our building regulations and planning permission guide.
How Difficult Is It to Fit a Roof Window Myself?
Ultimately, it is not extremely difficult to fit a roof window. However, there is room for things to go wrong, resulting in damage to your roof or the window, unless you follow the instructions to the letter. If you are not completely confident in your skills, you should hire a professional.
More rooflights
In addition to our impressive collection of roof windows, we also sell a range of rooflights and skylights. These include:
More helpful blogs: